Cooparation about small wasps
We have recently completed the rough sorting of insect samples from the 2019 trial season. The analysis of insects is a large field of study, and collaboration with other institutions is here vital. Among the annuals (wasps and bees), there are large numbers of species-rich families of very small insects that in practice can only be handled by experts. These are sorted out and sent to destinations as different as Trondheim and Kiev (Ukraine). The Science Museum (Vitenskapsmuseet) is currently carrying out a large project on some ant-like brown and black wasps by the upper family Proctotrupoidea, and recently NINA started a project on Ceraphronoidea. These are two species-rich groups that will be exciting to gain better knowledge of in Norway! We have sorted out almost 5000 individuals for the Science Museum's "Proctonor II" project, and this week a shipment of approx. 9000 small wasps was sent to NINA, so they can pick out material for their project. In Ukraine we have found an expert who would like to take a look at some of the smallest insects we have. Trichogrammatidae are tiny wasps, often brown in colour and with red eyes, many of them less than 1 mm long.
Here are some examples of small wasps from our malaise traps: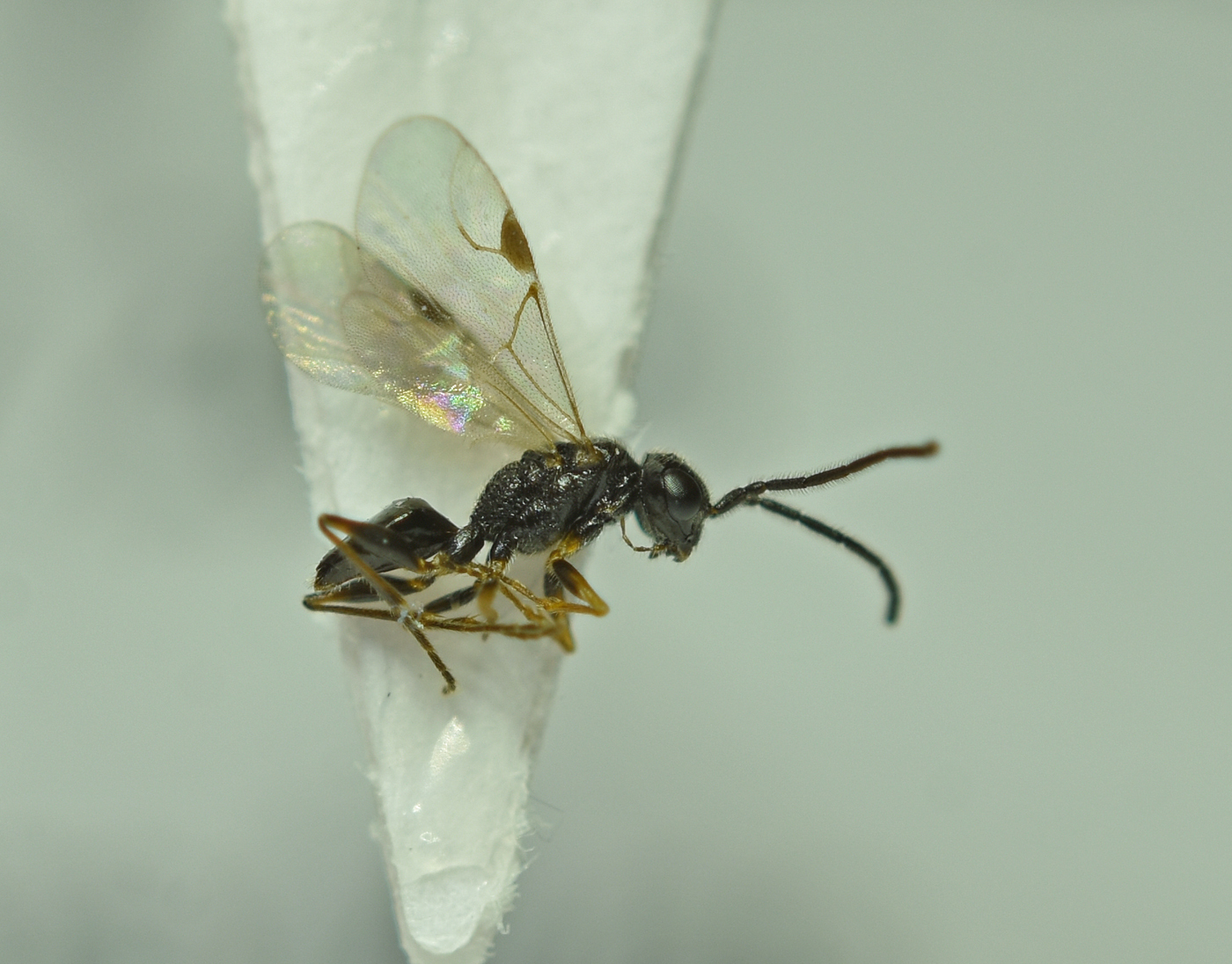 Picture 1:
A Dryinidae of the subfamily Anteoninae. These are parasites on cicadas.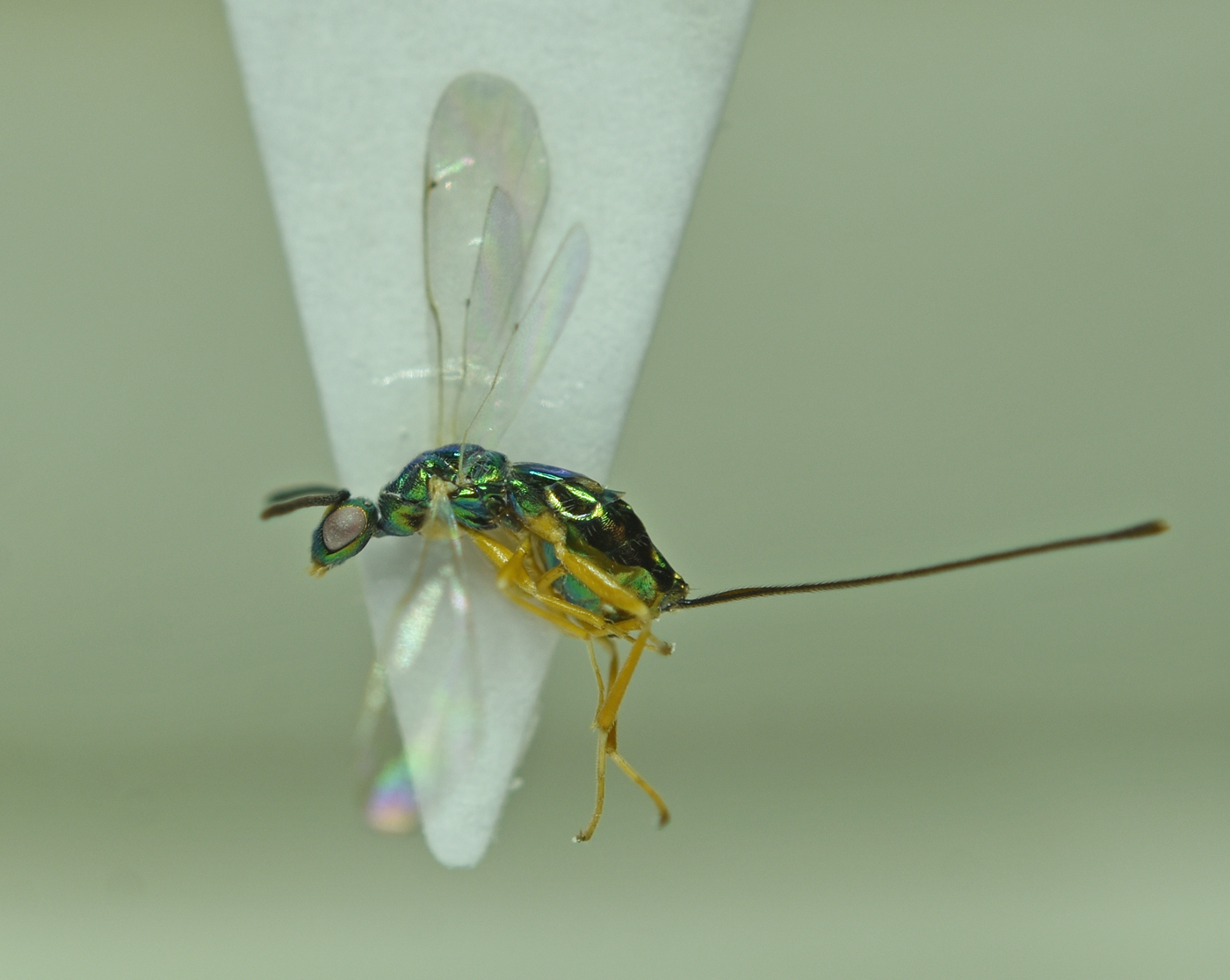 Picture 2:
A female of the genus Torymus, the family Toryminae. Toryminae can be characterised by the female's very long egg-laying tubes, which it uses to lay eggs on insects that form galls in vegetation. These have therefore been used successfully in biological control of harmful insects in agriculture.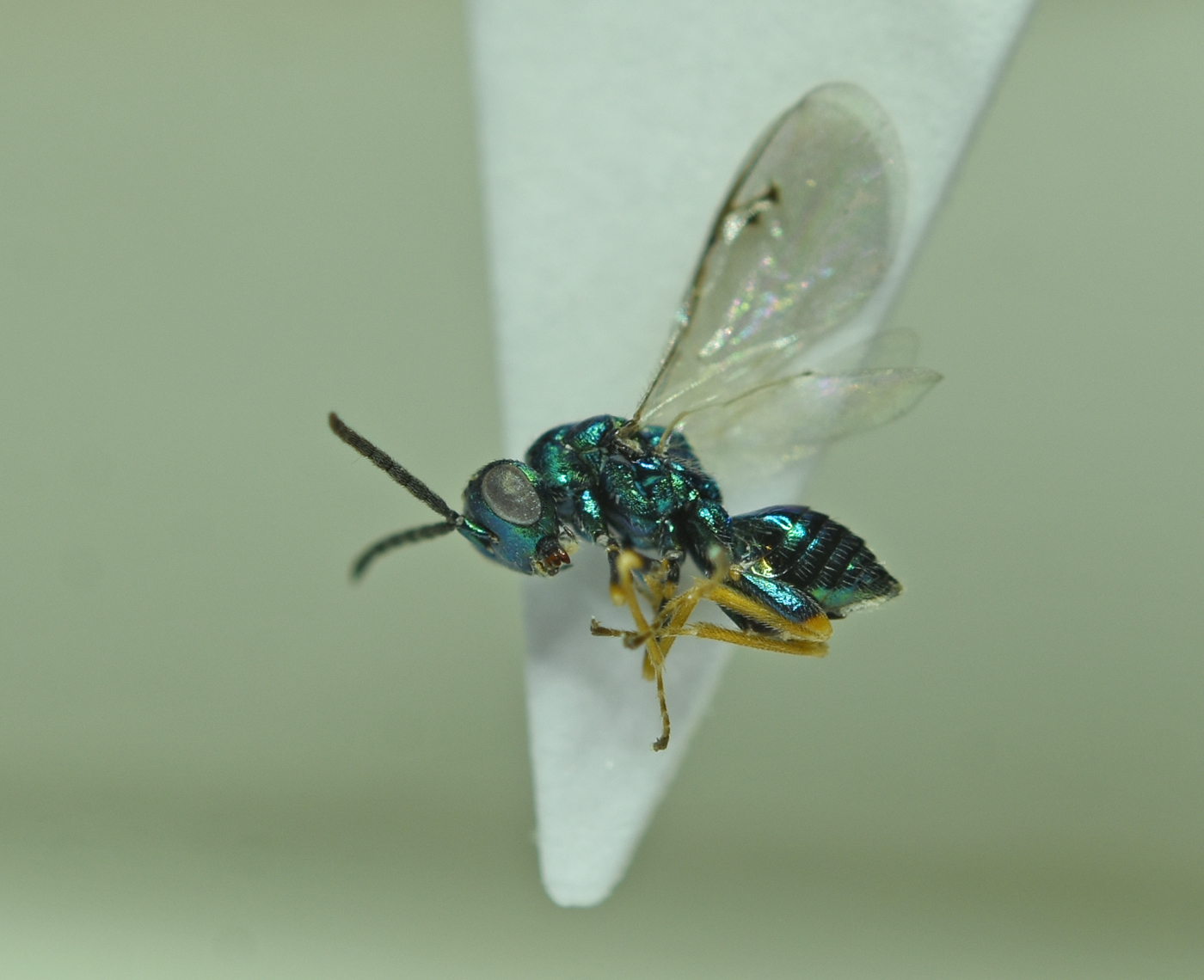 Picture 3:
Many small wasps are metallic green or shimmery. This one belongs to the species-rich family Pteromalidae, which often freeloads on flies but also sometimes on other insects.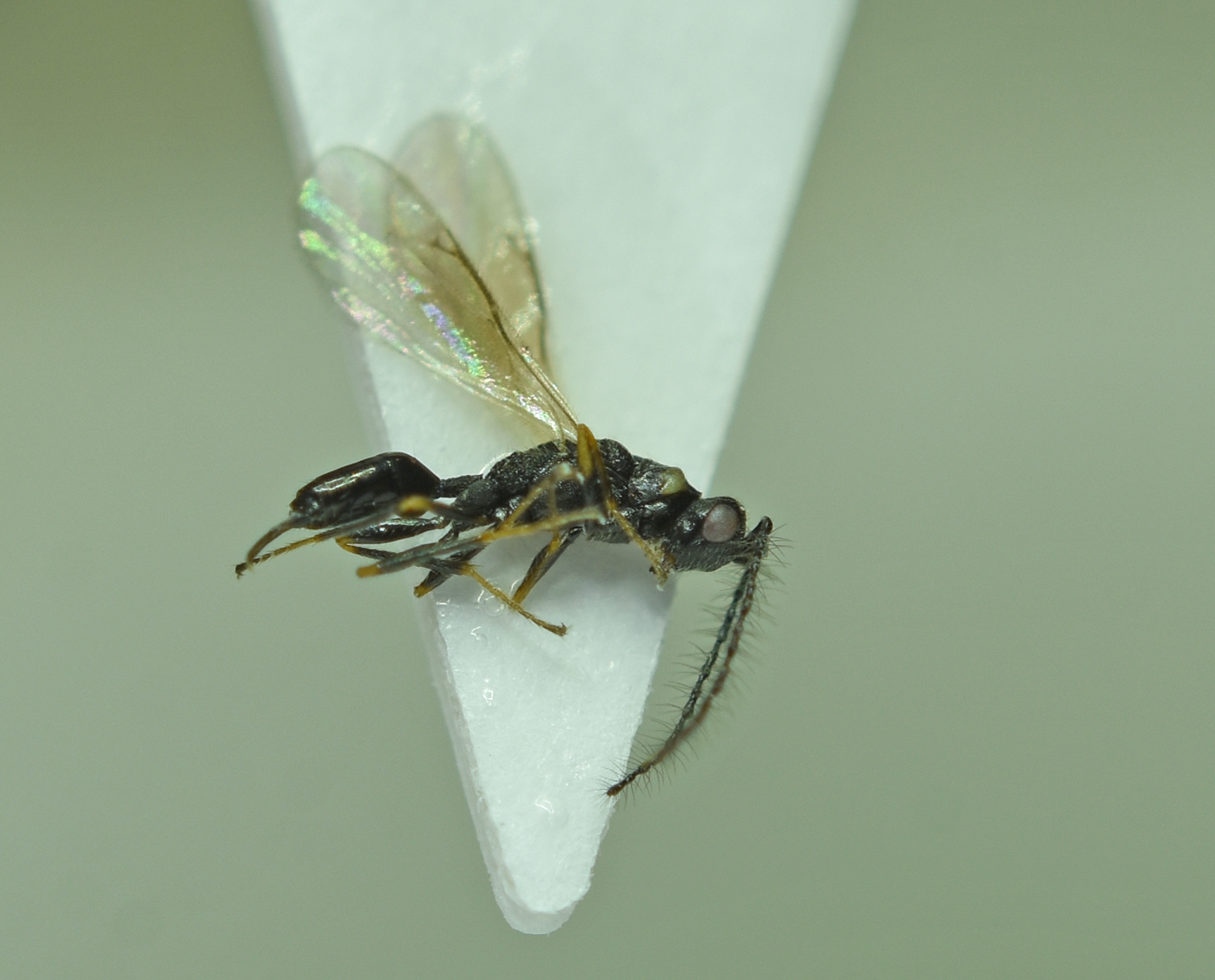 Picture 4:
A male of the genus Tetramesa, of the subfamily Eurytomidae. These have larvae that live in grids in plant stems. Some of them can do significant damage to agricultural crops, while others are used in biological control of unwanted plant species.